View From Klein'a Lot, 13" x 17" oil on Board, 2016
(SOLD)
Summer 2017
Summer is flying by as I try to prepare for my solo show in September (see gallery postcard left), work full time at one university, teach at another, and somehow try to fit in making art and all those other things people do like eat and sleep.
The Biggest Disaster Most Everyone Forgot
I'm really keen on the idea of making a catalog for the "Sinking of the General Slocum" show. It's a lot of work, but when the paintings are hanging on the walls and I'm not there, I think it will satisfy the natural curiosity people usually have about these paintings, and the disaster that inspired them. And to be honest, I'm hoping catalog sales might defray some of the costs I've incurred, especially framing. But there will of course be gallery copies so anyone who comes to see the show can see what's in the catalog if they choose.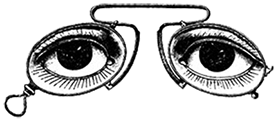 Dad's Ashes, 18" 24" Oil on Board 2016